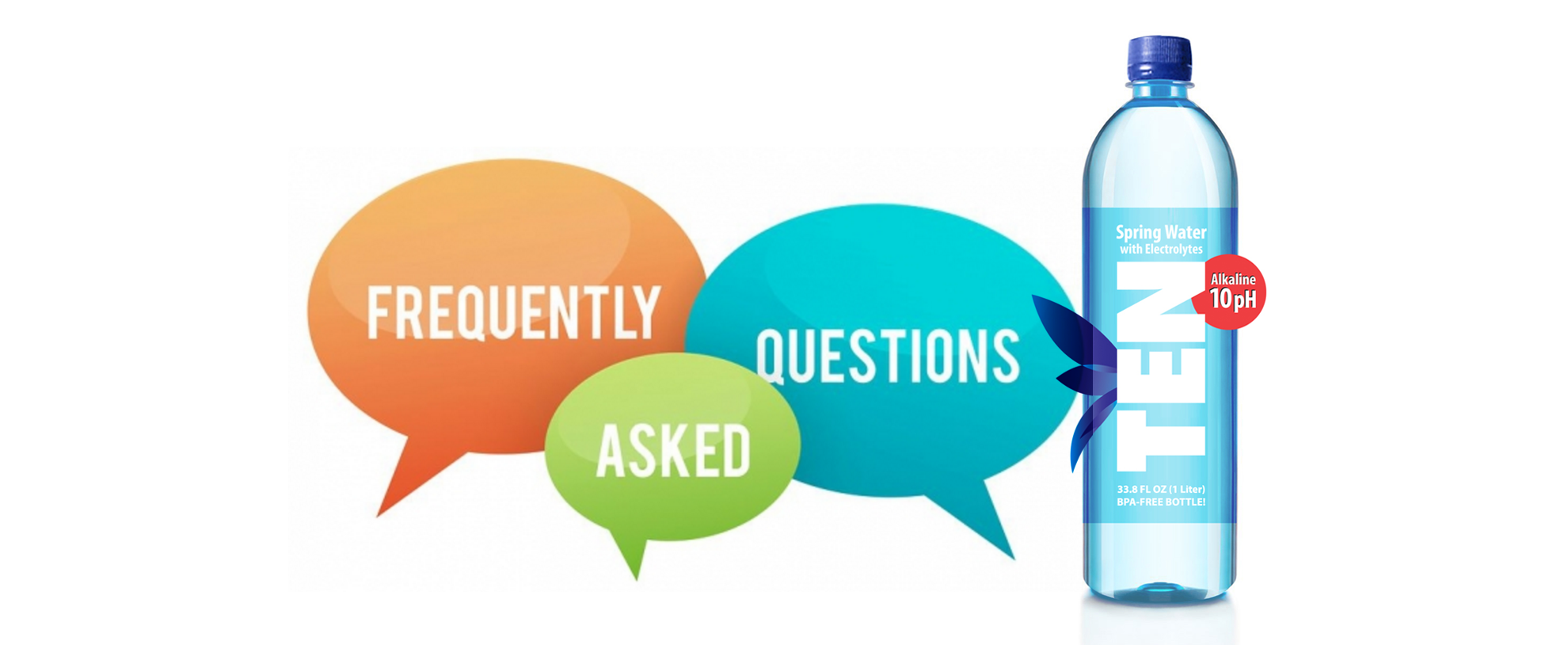 Where can I find TEN?
You can find TEN spring water in many natural and conventional grocery stores in the United States and Caribbean. Please use our store finder to locate a TEN retailer near you: www.tenspringwater.com/find-a-store/
TEN water is also available through Amazon Prime.
How is TEN water sourced?
TEN is always sourced from some of America's purest springs, never from a tap. Many bottled waters, including alkaline waters, are simply 'purified' municipal water. TEN spring water comes from natural springs selected for their purity and amazingly high quality. To find out more about our sources and to view water analysis reports for our springs, go to our About TEN page.
How do you raise the pH to 10?
We start with some of the purest water on the planet, naturally sourced from springs. We then enhance the water with a previously patented combination of alkaline minerals to arrive precisely at 10pH. Our simple process allows for the pH to remain stable, so you can be sure that when you open a bottle of TEN water it will be a pH of 10.
How long will TEN hold its high pH?
TEN spring water is lab-tested to hold its high pH in the bottle for a minimum of two years.
A RECENT CONSUMER REPORTS ARTICLE FOUND THAT 6 POPULAR BRANDS OF BOTTLED WATER HAD ALARMINGLY HIGH LEVELS OF ARSENIC. iS THERE ARSENIC IN ten WATER?
There is no arsenic in TEN Water. To see a water analysis for TEN click here.
How do I read the date and time stamp on the bottles?
Each bottle is stamped with a 10-digit code that gives important information about its expiration and when it was filled and capped. For example, a code that reads 02072011:11 indicates that the bottle will expire February 7, 2020 and was filled at 11:11 am. Because a two-year expiration from the time it was bottled is required, this particular example indicates it was bottled on 02/07/18, precisely two years prior to the expiration.
Does TEN come in a BPA-free bottle?
Yes, TEN spring water always comes in a high-quality BPA-free bottle which helps TEN maintain its high pH in the bottle for a minimum of two years.
How can I find out pH levels for other brands?
Many bottled water brands tell their pH level right on their bottle or on their website. We've also conducted pH tests on our own, and you can watch a video about it or read an article here.
If you want to test on your own, the most efficient and reliable way to test the pH level of bottled water is by using pH reagent drops such as AquaIon or a digital meter, never pH paper strips which are unreliable.
Do you recommend using pH test strips to test the pH of water?
No, paper strips are notoriously inaccurate when testing the pH of water, especially alkaline waters since they are not designed to test pH above 8. We recommend using an electronic testing meter which can be found online. You can also use pH reagent drops such as AquaIon. These liquid testers will not give you a precise numerical measurement, but they will accurately predict a range using a visual color method. They will show relatively accurate results from highly acidic all the way to highly alkaline.
Where can I find water analysis reports for your springs?
Water analysis reports for our springs can be found by clicking here.
Why is a spring water source better than municipal (tap) water?
TEN spring water is sourced only from springs as opposed to many bottled waters, including alkaline waters, which come from municipal water sources. We believe nothing is better for drinking than naturally pure water that comes directly from the Earth and not from a tap.
Below is a visual explanation of a typical municipal source process vs. the simple TEN spring to bottle process.